Post by Chip on Jul 29, 2014 1:25:12 GMT
---
You're not alone, together we stand, I'll be by your side, you know I'll take your hand
---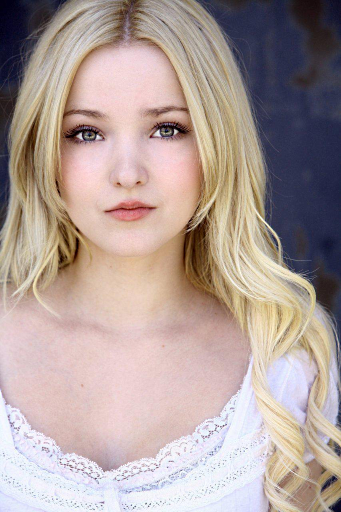 Basics
---
Name:
Arryn Elizabeth Morello
Nicknames:
Arryn, there's not too much you can nickname out of it.
Age:
16
Birthday:
April 8th
Year:
Junior
Job:
Part time employee at the Seafood Shack
Species:
Human
Talents:
She can play the flute really well
---
When it gets cold, and it feels like the end, there's no place to go you know I won't give in,
---
Personality
---
Virtue/Vice:
Temperance
Likes:
Music, playing the flute, nature, the woods, going for long walks, exploring, honesty, people, black-and-white rules, rewards (when they are deserved), formal occasions, storms, lightning
Dislikes:
Blood, sex, horror movies, liars, unfair trades, greed, betrayal, bribery, corruption, getting lost (happens often), rude customers, being talked down to, cleaning, alcohol, not having control, surprises
Hobbies:
Going on walks and playing the flute. She has a habit of dragging Stan along on her walks now that they live together. She's a churchgo-er on sundays.
Social status:
Friendly but kind of quiet, not opposed to meeting people but not exactly super charming. She can be kind of formal too, and preachy.
Description:
Arryn is a conservative and honest young girl who was raised to value moderation and a system based on rewards. Arryn does not like to be spoiled and does not like it when others are spoiled. She tends to be very preachy about her ideals and thoughts. She doesn't do this out of spite or to be rude—she genuinely wants to help people learn to appreciate things in smaller portions. To Arryn, too much of a good thing is horrible. It ruins the validity of the good thing. Arryn does not like to take things if she feels she does not earn them. Likewise she doesn't like to give people things if they do not deserve them.
She is kindhearted and wants to help people, but her charity is never without a cost. Depending on how she is helping someone she expects things of them. An appreciation for one, for two an honest promise to try to make the assistance worth it. Arryn believes in redemption, and that if one learns to control themselves they can overcome anything.
Arryn has always been a very empathetic and understanding person and likes to hear other peoples's sides of things. She likes to make a fair and just judgment of someone, so she tries not to be too judgmental. Despite her efforts, though, of course she has her prejudices about others based on rumors or what she sees them doing.
Arryn is a serious person. It's not that she's incapable of joking around because she is. But her sense of humor is very to the point, ironic and dry. She doesn't have much of an appreciation for sarcasm. Things that are completely unrealistic seem ridiculous to her and she doesn't find jokes about that funny. She's a bit of a prude, and doesn't like sexual humor at all. She finds it disgusting. She's very innocent and doesn't have any experience with that. Nor does she seem to want any.
Despite her high intelligence (bookwise) Arryn is slow on picking up on things like jokes. She's not very witty and can't think of comebacks very well. At least not until significant time has passed. She's a religious girl but not a total bible pusher—she just likes to uphold the values her religion has taught her.
Empathetic // Modest // 'Pure' // Honest // Serious // Quiet // Diplomatic // Understanding // Just // Righteous // Intelligent // Innocent // Fair // Firm // Stubborn // Unwavering // Level headed // Preachy // Wise // Trusting // Slow // Serious // Bad with Jokes
---
Keep holding on, 'cause you know we'll make it through, we'll make it through. 'Cause you know I'm here for you, I'm here for you.
---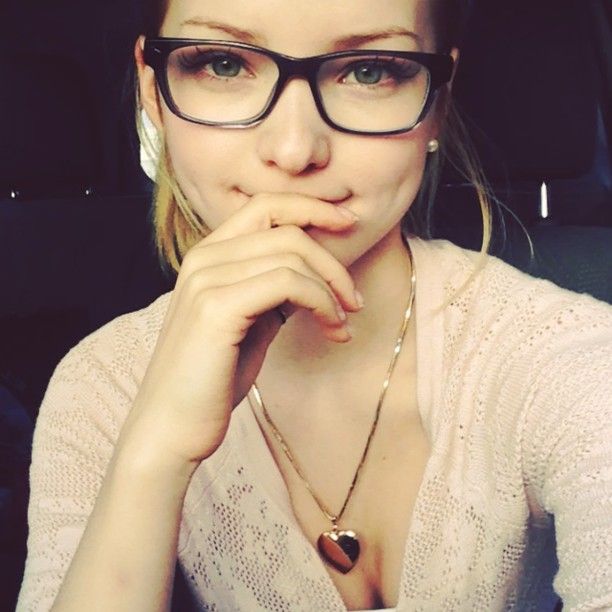 Appearance
---
Eye color:
Green
Hair color and style:
Blonde, and styled differently every day. Some days Arryn likes to keep it simple and pull her hair back into a ponytail to keep it away from her face, other days she likes to let it hang down free. She likes to keep it simple and occasionally will braid her hair to the side or put it into a ponytail that hangs off of one shoulder. For formal occasions, Arryn allows her father to French braid her hair.
Height:
5'1"
Clothing Style:
Arryn is a thrift store kind of girl, and usually can be seen in things she bought with her own money. She likes blouses and jeans the best. She'll dress up but only for special occasions. She always wears a golden heart locket around her neck with a picture of herself and her father when she was about 10 years old in it.
---
There's nothing you could say, nothing you could do,
---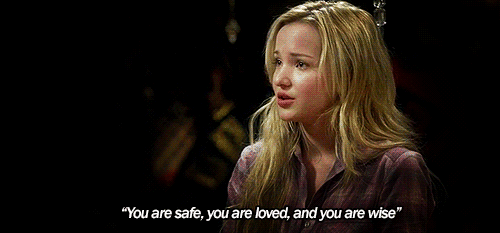 Family
---
Mother - Valerie Morello, deceased
Father - Jack Morello, manager at McDonalds.
Cousin - Stan Morello.
Pets:
None
Backstory:
Arryn grew up in a one parent household. Her mother was never a responsible woman and wound up driving her car while intoxicated when Arryn was only about 2 years old. No one else had been in the car at the time, and Valerie Morello wound up driving off of the side of a very curvaceous road. The next morning the car and body had been discovered.
This loss devastated Jack, and Arryn simply didn't understand where her mother was and why she hadn't come home from work. Jack, as hard as it was, tried desperately to keep the secret from Arryn. He always told her that Valerie was away on vacation, or with friends somewhere they couldn't go, ect. When Arryn reached elementary school, she finally started to realize what Heaven and being dead meant.
While she was sad that her mother was dead, it was her father she was closest to. Arryn was never spoiled because her father simply couldn't afford to allow her to be that way. Her father, only a supervisor at McDonalds at the time, could barely afford all the bills. Arryn grew up in a poor neighborhood. Because of this she knew the difference between want and need. In school, Arryn always preached this. She wasn't exactly the most well liked child because of this, but she learned people just didn't like to hear that kind of thing from her. So she kept her mouth shut and kept things polite with others. Of course she didn't neglect telling them the difference between want and need, she just got much less obvious about it.
The older Arryn got, the harder she realized her father had it. He still wasn't entirely over the death of his wife, but he was still trying, desperately, to look after his daughter. Arryn and he grew closer and went to festivals and theme parks together when they could, spending every Saturday morning in the park when they couldn't afford a vacation. They always ate dinner together and Arryn tried, in her matter-of-fact way, to always remind her father it wasn't his fault and that his wife had been a binge drinker. There was nothing he could have done. Arryn grew to dislike the memory of her mother. How could she give into temptation so easily? How could she allow herself to drive, drunk, and risk not only her own life but the lives of her husband and child?
Arryn was 14 when she and her father had their first real, genuine argument. Arryn had discovered that her father had a secret habit of drinking. He was not proud of it and tried to hide it from Arryn for the past two years. That caused Arryn to be furious and take a stand herself. However angry she was at her father she understood that he was going through a hard time and took up a strategy. She only allowed him to drink when he earned it—that was, when he had some time to relax at the end of a day—and only allowed him one drink a night. She was trying to wean him off of the drink. When that didn't work, however, Arryn was forced to sign him up for alcoholics anonymous for some more legitimate help from those who knew how to handle addiction.
They sort of made up as time went on; Jack was always sorry for his addiction and he was torn apart by the way drinking had ruined his family-- first with his wife, now with him. Arryn understood he was trying and still loves him dearly, but they've lost memories they can't replace, stained by the drinking.
Only a few months ago, Jack received a phone call that his brother had died. Leaving behind his son, 17 year old Stanley. Jack called up Stanley himself and convinced him to live with himself and Arryn, at least until he turned 18. Stanley was already in town, and Jack knew that without his father Stanley wouldn't be able to afford to keep the high end apartments he lived in.
Stanley agreed, and moved into Arryn's small and shabby apartment. He's never brought up his deceased father and both Arryn and Jack know better than to ask. Arryn's determined to get along with her cousin, even though before this year they barely talked to one another. However they're close despite that, and have an odd kind of friendship.
---
there's no other way when it comes to the truth so keep holding on,
---
Relationships
---
Stan Morello:
Her cousin. Ever since he moved in, Arryn's been trying desperately to be his friend. Stan is aloof and somewhat cold, but Arryn still finds him extremely interesting and likes to stick by him. Arryn takes him on walks every so often and tries to be comforting. it's not a secret that she pities him very much, and she tends to try to look out for him even though he can handle himself just fine. Arryn considers him a friend.
Chastity Samuels:
Her best friend since elementary school. The two are very close friends and go to the same church on Sundays.
Lana Samuels:
Her best friend's sister, who Arryn barely knows. And what Arryn does know she doesn't exactly like very much. She feels like Lana overindulges in simple pleasures and would appreciate things a lot more if she fooled around less and took school more seriously. She would say this to Lana herself, but has never been alone with the girl.
---
'Cause you know we'll make it through, we'll make it through...
---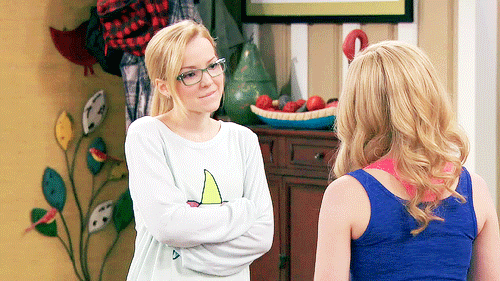 Miscellaneous stuff
---
Played by:
Dove Cameron
Lyrics:
Keep Holding On - Avril Lavigne