Post by Becca on Aug 10, 2014 23:26:07 GMT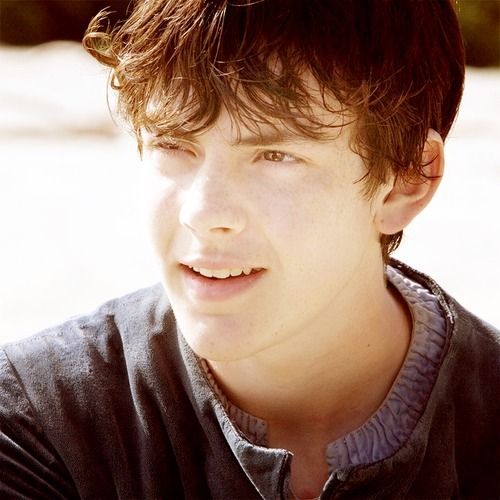 Basics
Name:
Benjamin Lee Collins
Meaning:
Benjamin means 'Son of the right hand' and, although his parents go to church, he was only named such after his uncle who passed away. His middle name was chosen at random by her mother simply running her finger down the page of a baby book.
Nickname:
He is not a big fan of nicknames and prefers to use people's given names when speaking to them; however, he will answer to Benji because he isn't a fan of correcting people.
Age:
15
School year:
Freshman
Social Class:
Upper class, though he doesn't go around flaunting it and comes from a family of hard workers
Job:
Part-time host at Chez Blanco, acquired the job through a family friend. He also does volunteer work at the church.
Species:
Human
Sin/Virtue:
Humility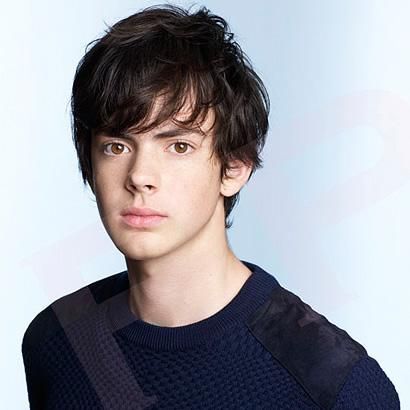 Appearance
Eyes:
Dark brown
Hair:
Benjamin's dark brown hair has a habit of going curly if it reaches a length past his earlobes and for that reason he keeps it rather short in the back while his bangs are an orderly mess. He uses a bit of product in his hair to make sure it doesn't get too wild and likes the messy, casual look.
Height:
5'10"
Build:
He is average height for a boy but is rather gangly which makes him appear taller than he actually is. Benji has very little muscle definition which makes him target for some of the older, more muscular boys. Unfortunately he doesn't own up to his height and constantly walks around with a slouch to his shoulders. He isn't the happiest with his body, but since he does not plan to go into anything involving physical fitness he tends to ignore his lack of strength or endurance.
Piercings/Tattoos:
Absolutely none. Not only is Benjamin terrified of needles but he also doesn't like the idea of permanently marking his body.
Clothing style:
The best way to describe his typical outfits would be formal casual. All his shirts and pants are freshly pressed, and he makes sure to keep them clean throughout the day. He is usually found wearing dress pants or khakis with either a polo shirt or button-up. His family's good reputation means you can rarely find him with a hair out of place, unless maybe you have the pleasure to see him struggle to run laps or lift weights in gym class.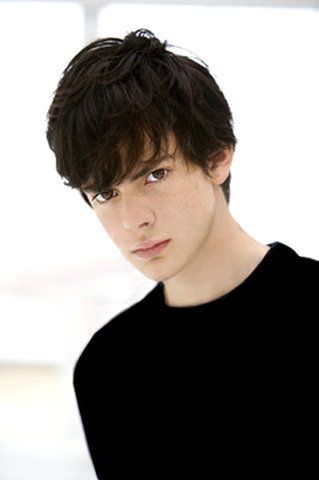 Personality
Habits:
Benji constantly nibbles on his bottom lip whenever he is nervous. It is a nasty habit he acquired in middle school and it happens to be the only way he can somewhat settle his nerves. Because of this, he almost always has a small line under his lower lip from where he bites down. Another habit of his is his stutter. When Benjamin was younger he had a constant stutter that years of professional care helped him get over, but when he is scared or nervous the stutter tend to come back. He finds his stutter extremely embarrassing because he used to be bullied for it.
Likes:
Laughing, reading, horseback riding, board games, musicals, classical music, bubble baths, being online, going for walks, taking naps, martyrs, down-to-earth people, silence, deep conversations, friendly people, historical movies
Dislikes:
Selfish people, bullies, violence, being laughed at, feeling like the center of attention, cheaters, swearing, scary stories (he has a tendency to believe they are real), fast food, secrets, and people who don't give credit where it's due.
Social Status:
Benjamin really isn't part of any specific group. He is an extremely shy person and used to be bullied, so he is hesitant when he is around other people. Benji spends a majority of his time by himself usually reading a book or doing his homework. Although he is quite the introvert, he does not discriminate against anyone and will talk to anyone if they are willing to talk to him.
Traits:
Benjamin is one of the sweetest guys you will most likely ever meet. He is a boy of few words but, when he does decide to talk, his words come straight from the heart. Although he is hesitant and awkward at first, he proves to be one of the most loyal and sweet of friends.
Modest|Loyal|Shy|Humble|Awkward|Organized|Easily Embarrassed|Sweet|Thoughtful
|Naïve|Level-headed|Observant|Passionate|Innocent|Inexperienced|Sheltered|Trusting|Helpful|
Imaginative|Accepting|Pushover|Rational|Mature|Self-Conscious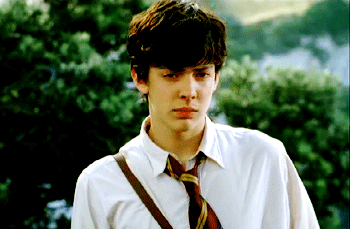 History
Father: Oliver Collins,
Mother: Lucy Collins, Veterinarian/dog trainer
Brother: Isaac Collins,
Sister: Josephine Collins,
Sister: Lydia Collins,
Uncle: Terry Collins, State Senator
Background:
WORK IN PROGRESS
Pets:
His family owns five horses in total which he helps take care of and they also have a border collie named Archer.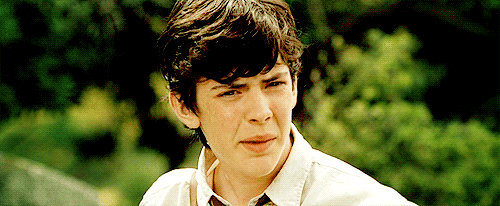 Relationships


WORK IN PROGRESS



Playby: Skandar Keynes