Post by Chip on Jul 30, 2014 0:14:08 GMT
---
They said all teenagers scare the living shit out of me! They could care less as long as someone'll bleed,
---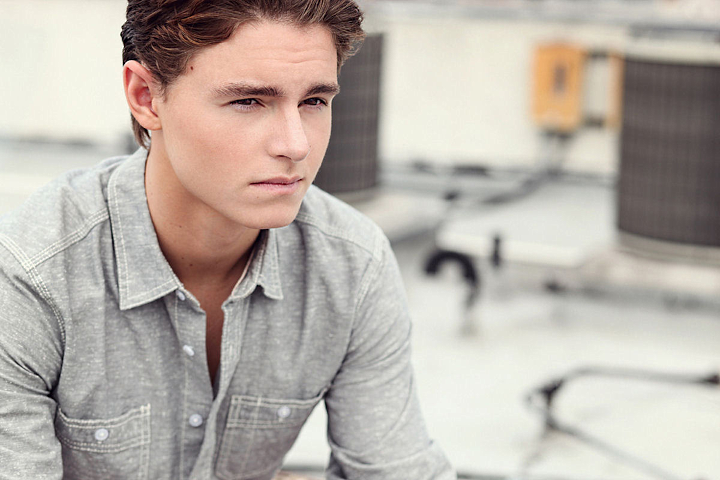 Basics
---
Name:
Stanley David Morello
Nicknames:
He goes by Stan, but his dad used to call him Lee. He really hates that nickname.
Age:
17
Birthday:
July 17th
Year:
Senior
Job:
Cashier at McDonalds. He got the job through Jack, and Jack refuses to let him quit. Jack seems to think Stan needs a 'distraction' from the loss of his father.
Habits:
Smoking, drinking.
Species:
Human
Talents:
Forgery. He's very good at faking a signature especially, and even at acting well enough to pretend to be someone else.
---
So darken your clothes or strike a violent pose, Mmaybe they'll leave you alone, but not me!
---
Personality
---
Virtue/Vice:
Envy
Likes:
Drinking, having things, being pitied, girls, sex, Chinese food, cheap takeout, money, vodka,
Dislikes:
Working, Jack, his father, when people have things he wants, seeing others happy, going to school,
Hobbies:
Ruining people he dislikes. Sounds kind of brutal, but it's true. It's not enough if he has something-- if someone else has something he wants, he wants to be the
only
one to have it.
Social status:
He's got friends at school, and most of them are kind of assholes. Hell, he's an asshole, so he fits right in. He'll hang out with what most people might label as the 'bad crowd', but he's actually friendly enough that he'll talk to anyone. He's generally disliked by most people outside of that group he talks to, though. He skips school sometimes, with others or without others. He's got a hot temper though, and it doesn't take too much to make him snap. To the few people he's close to, he can be very clingy.

Selfish // Gullible // Cold // Easily Jealous // Clingy // Inferiority complex // Insecure // Temperamental // Resentful // Bitter // Obsessive // Determined // Dedicated // Inconsiderate // Apathetic // Self-serving // Gold digger // Likes to feel Independent // Liar // Player // Harsh // Greedy // Sarcastic // Crude sense of humor // Rude // Flirty (when he cares to be) // Judgmental // Very Possessive // Sore Loser
---
The boys and girls in the clique, the awful names that they stick,
---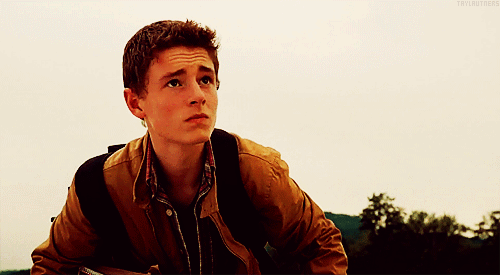 Appearance
---
Eye color:
Brown
Hair color and style:
Dirty blond, usually fluffed up. It goes to the ends of his ears.
Height and body type:
5'10". Stan is physically fit. He works out once a week at the local gym.
Clothing Style:
Whatever he can find, really. His main wardrobe consists of button down shirts and cheap hand-me-downs or thrift store clothing. However it didn't usually exist that way. Born high class Stan cleans up well, and isn't opposed to wearing more formal and clean looking clothing. Normally he slouches and presents himself in a sloppy manner, but he could look very regal if he wanted to.
---
You're never gonna fit in much, kid,
---
Family
---

Father – Kerry Morello, deceased
Mother – Erica Robinson, deceased
Aunt - Valerie Morello, deceased
Uncle - Jack Morello, manager at McDonalds.
Cousin - Arryn Morello.
Pets:
None
Backstory:
Kerry Morello and his brother Jack were inseparable as teenagers. But when they became adults, the two branched off in different directions. Jack started working minimum wage jobs and decided to marry the 'love of his life' Valerie, while Kerry decided to live his life as a single bachelor and live his life gambling to win.
Kerry had always been extremely lucky and, as a result of that, he became rich. Though sometimes the way he won games wasn't exactly honest… Kerry had friends who ran the local casino. It was a mix of luck and bribery that kept him living the high life.
Kerry owned the penthouse suite of a very expensive apartment complex and he lived there alone. He was not lacking in women, in money, or in friends. Unfortunately for him, a girl who he'd fooled around with named Erica wound up pregnant. At first Kerry refused to believe he was the father, but one DNA test later and sure enough he was the father. Erica wanted nothing to do with the baby and thus dumped it on Kerry's shoulders. As much as Kerry wanted to give it up, his parents insisted he keep the baby. He named it Stanley after
Stanley Park Brewery
, Kerry's favorite beer company.
Kerry hired a nanny to take care of the baby. Otherwise he kept doing exactly what he was doing. He also left Stanley with his parents a lot. Stanley was a difficult baby and caused a lot of fights between Kerry and his parents, mostly with Kerry blaming them for 'forcing him to keep it'.
When Stanley reached about 6, he stopped needing a nanny since he went to day care. The only parental figure he had was fired and never bothered to come back to check up on him. Stanley's grandparents died around the same time. As a result, Stanley was left on his own a lot when he got home from school. And when he wasn't left alone, he was left to deal with Kerry, who was almost always drunk or high. If Stanley didn't behave or got on Kerry's nerves it never ended well for him. Kerry hated to be annoyed by his son. He only got along with his father when Kerry used him, the cute little boy, to attract the attractive women. But Stan was never cutesy or innocent and always back talked Kerry in front of his friends and girlfriends.
Until Kerry completely snapped and got even harder on Stanley, the discipline no longer a slap on the wrist. Instead it resulted in bruises on his arms and stomach and a terrified kid.
Stan grew to resent all of his peers who had happy homes. Or, well, what he thought were happy homes. Stan grew violent in school, and he beat other kids up for no apparent reason. He grew jealous of his fathers' accomplishments, money, and lifestyle. So Stan started to steal from his father, becoming obsessive about one uping him. He had his first drink when he was 12—he stole a bottle of vodka from Kerry's fridge, he smoked for the first time when he was 14, and he lost his virginity to one of the women his father had tried to seduce at 16. The woman was no older than 18 and clearly was only after Kerry for his money. Stan, though young, had a sharp jawline and a well-toned body and was more attractive than his father.
His father found out about his son's behavior, of course, and they formed a very unhealthy competition. However despite this dislike they had of one another, in public, things couldn't have looked better. Stan stopped getting so violent with other kids when he was about 13. He and his father would go to many public events and there everything was all smiles between the two.
Though Stan still had no respect for his father—he even allowed Kerry to be pickpocketed right before his eyes by a girl about the same age as him. In fact, he recognized her from one of his classes and after that he started talking to her and became friends with the girl. Her name was Scout, and they were horrible influences on one another as could only be imagined.
Subtly Stan slowly started to ruin his fathers' life, especially with the advice and encouragement of Scout. It wasn't enough that Stan had the same things his father had—and even more, when he reached the age that the girls liked him better than they liked Kerry. His father could not
have
anything.
When Stan was about 16, he wanted to go to a club. But he was under 21 obviously—not getting in. His father however could get in the local club—could get
anyone
in with just a name—he was such a big investor in it. So Stan invited himself in using his fathers' name, and by some miracle, he got in.
He had a blast there. He partied until 3 AM, his head pounding. He got completely intoxicated and wound up taking a girl back to his fathers' penthouse apartment. His father was out at another girls place that night, so he didn't have to worry about him. When he woke up the next morning he caught the girl he'd slept with in the middle of stealing his fathers' identification cards.
The ironic thing, however, was that the girl was Scout. The same one who had pickpocketed his father years ago, and his companion in school. However instead of stopping her, Stan didn't care if she stole from his father. He didn't care if she ruined his life, because he'd loathed his father and all he had, and he'd love to see it all taken away.
After that he and Scout had an agreement—she'd give him some of the profits. She left with copies of the IDs and after that things took a downward spiral for Kerry Morello. He had less and less money and didn't know why. He had no idea Scout had taken his identity. Everyone he knew, even his own brother, blamed his sudden downwards spiral on gambling.
Of course, his luck couldn't last forever
, they thought.
Kerry eventually lost his beautiful apartment. With that his friends decreased, as did his female companions. They hadn't been kicked out yet—Kerry only had a few months left in his beautiful home. Of course Stan knew being kicked out came with the thievery, but he'd make due. He was going to be 18 soon anyway; Kerry would have kicked him on the streets in nothing but his underwear if he could.
In the summer between his Junior and Senior years of high school, Stan's father hung himself. It was Stan who discovered the body and called the police. He bypassed the police investigation with stories of his father's chronic drinking and gambling mixed with the vulnerable sob stories of an orphaned boy. The reasons for Kerry's suicide were legitimate, and the police did not suspect foul play. All of the purchases made under his name were explained by Stan. Stan said that his father had, in a last ditch effort to keep his last girlfriend, splurged and bought all of the items before she ran off to Europe. He tried to provide a name but the police bought the story and dismissed the case as a suicide.
And just like that, Stan was rid of his father. Unfortunately he was also rid of his beautiful penthouse. But he'd get another one, eventually. He was surprised when his uncle called him up out of the blue. The invitation to move into the shittiest apartment complex in town was not very inviting, but Stan didn't have any other alternatives. He had no real friends to crash with (oh he had friends, but he didn't trust them as far as he could through them) so he agreed. He met Jack, who was still severely grieving for the loss of his brother and Arryn, who was trying to be friendly. Stan didn't exactly like her all that much—she was too goody two-shoes for him, and way too desperate to be friends. Not to mention preachy.
But he felt another emotion bubbling in his chest as the months went on—jealousy. Of that relationship Arryn and her father had. He'd never had a good relationship with his father. How dare those two have a good relationship?
Jack also forced Stan to work at McDonalds with him, a job Stan hates but Jack literally won't let him quit. Jack, trying his best, seems to think Stan needs a 'distraction' to get over losing his father. Stan needs no such thing. As a result, Stan oftentimes ditches his job. He's trying to ditch it enough so that Jack has no choice but to fire him or be fired himself. He's discovered, through Arryn's trusting nature and blabbing mouth, that Jack is a recovering alcoholic. He's taken to unlocking the liquor cabinet Arryn has 'for rewards' at night, and he knows Jack is more likely than not sneaking into it, with Arryn being none the wiser. He knows this will definitely put a strain on Arryn's relationship with her father but doesn't seem to care.
He sleeps on the couch. He goes along with Arryn when she wants him to—goes on her walks, talks to her, listens to her flute—but doesn't consider her a friend like she considers him.
---
But if you're troubled and hurt, what you got under your shirt,
---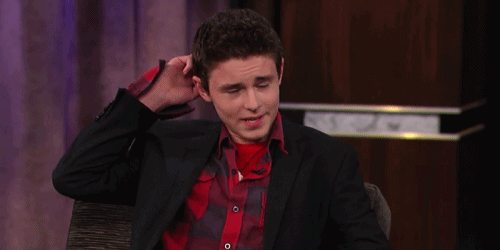 Relationships
---
Arryn Morello:
His cousin, who he has attended school with for years. However he never talked to her—at least not before this summer. He first met her when he moved into her shabby apartment after his father's suicide. Arryn considers Stan a friend, but at the moment Stan doesn't hold any personal attachment to her. Spending time with her is entertaining, sure, but at the same time he doesn't like the way she's always preaching towards him. She drags him out to walks sometimes and when the school year starts you bet she'll insist on them walking together. She'd desperately trying to be his friend and he knows that. He's not rude to her—in fact, he's friendly to her—but it's mostly out of convenience. Stan is jealous of her closeness to her father and, unbeknownst to Arryn, he's trying to get Jack back into drinking and hopefully ruin their trusting relationship.
Scout Cassidy:
Scout is the girl who he first met when she pickpocketed his father at 13. After that incident the two talked in school, but only in school. There wasn't much of a need to meet up after class, was there? When they were 16 both he and Scout had a one night stand that ended with them agreeing to steal all of his fathers' money and land him in debt. Which they did. Since then the two have talked more and are now close friends. Though neither of them knows what they are representations of, it's not a surprise that greed and envy get along so well.
---
Will make them pay for the things that they did!
---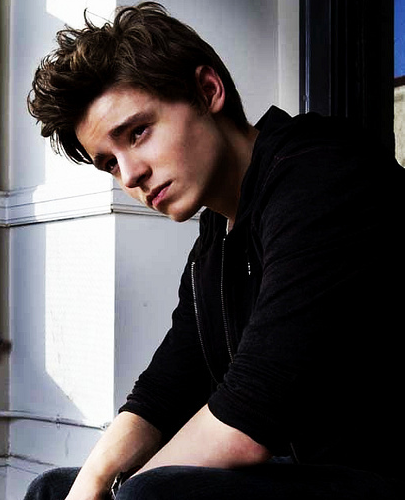 Miscellaneous stuff
---
Played by:
Callan McAuliffe
Lyrics:
Teenagers - My Chemical Romance